List of Best Female Poker Players in the Industry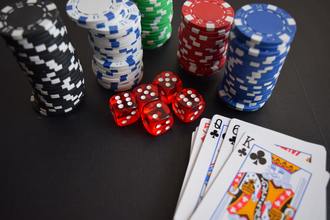 Poker is considered one of the most popular and most played table games in the industry today. Aside from the rewarding cash pots and payouts at stake, several poker tournaments and games have already produced some of prominent players in the poker world. Moreover, the common misconception of only male players rule this classic card game has been defunct with the growing number of female players dominating poker leaderboards. Here are some of the best female poker players making an impact in the poker industry today:
Vanessa Selbst
Topping this list is renowned and future hall of fame poker player, Vanessa Selbst. Selbst has proven her unprecedented dominance in some of the huge poker tournaments and events for the past 12 years. Some of her greatest career achievements include wins on the North American Poker Tour and Partouche Poker Tour, where she took home a whopping $1.8 million pot. She also made appearances in various World Series of Poker event where she received exclusive tournament bracelets for her brilliant performances in 2008, 2012, and 2014. Aside from the bracelets, she also earned two final tables from the World Poker Tour under her name.
Selbst has already ended her professional poker career and retired from the gaming scene in January 2018. But just like any sports superstar, she left the industry with utmost respect from her colleagues and with over $11.8 million of winnings throughout her career.
Kathy Liebert
Another prominent icon in the poker industry is Kathy Liebert. Regarded as a regular in the World Series of Poker for almost 20 years, Liebert gained her popularity in 1997 when she earned her first tournament table. She also made numerous appearances in several World Poker Tour events where she have earned as much as $250,000.
Her biggest win up-to-date is the $1 million pot she earned from the Party Poker Million event back in 2002. Liebert has also won other poker tournaments in the United States and in other regions.
Annie Duke
Annie Duke has earned her spot as one of the bests when she bagged the NBC National Heads-Up Poker Championship, making her the only female player win in this prestigious poker event. She also made an impactful appearance in the World Series of Poker Tournament of Champions where she took home $2 million back in 2004. She went against some of the top poker players in the industry back then, including her brother, Howard Lederer.
Though, Duke has veered away from participating in any live poker tournaments and events. Her last notable appearance was during the World Series of Poker Tournament of Champions back in 2010 where she bagged the 8th spot and took home $25,000.
Annette Obrestad
This Norwegian prodigy has made her winning debut back in 2007 where she topped the inaugural tournament of the World Series of Poker Europe. Annette Obrestad won this huge European poker event and took home more than $2 million of earnings. She also walked away with 175,000 AUD at the renowned Aussie Millions in 2010.
Along with these prominent poker events, Obrestad also made appearances and top finishes in the World Series of Poker events back in 2010, 2012, and 2013.
Vanessa Rousso
Vanessa Rousso gained her popularity back in 2009 when she won the European Poker Tour Grand Final in Monaco, besting some of the respected names in the poker world, and win more than $700,000. She also finished fifth in the 2010 World Series of Poker Heads Up No Limit Hold'em Championship where she won a total stake of $92,580. Rousso has now earned over $3 million of winnings throughout her career.
Aside from being one of the best players in poker, Vanessa Rousso also earned the recognition of being one of the hottest female poker players in the industry today.
Liv Boeree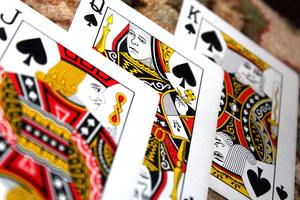 Dubbed as the "Iron Maiden," Liv Boeree is considered as the most promising female poker player in the industry today. She has already introduced herself in some of the biggest regional poker tournaments worldwide despite her young age. These include events in Las Vegas, London, and Cannes wherein she ranked high in the leaderboard and earned decent winnings.
Boeree made her initial impact in the EPT Sanremo back in 2010 where she won around $1.7 million at stake.
Joanne Liu
Joanne "JJ" Liu is one of the most watched players in the industry because of her interesting taste in fashion, as well as her unprecedented talent in poker. Liu has been playing in different poker tables since the mid-1990s. She has appeared in some of the grandest poker events like Five Diamond World Poker Classic, Bay 101 Shooting Stars, and the World Poker Tour where she had already participated in two final tables.
She may not be winning most of these tournaments, but Liu always assures her followers that they won't get bored every time she sits around a poker table.
Jennifer Harman
Jennifer Harman was initially known for her cash game playstyle in some poker variants like High Stakes Poker. But as soon as she was introduced in live poker events and tournaments, Harman made sure that her poker skills will earn her a spot of being one of the best - which she didn't fail to do for her followers.
She has already earned two bracelets from World Series of Poker for two game variants. Aside from this, she also finished second during the WSOP Circuit event back in 2005, just behind Doug Lee. She won more than $380,000 in this circuit tournament - which is still the biggest win in her entire poker career. Since then, she Harman has become inactive in some of the recent live poker circuit events today.
These are just some of the best female poker players today. There are other notable players which have also made their own impacts in some of the prominent poker events and tournaments in the industry.