Betting on WNBA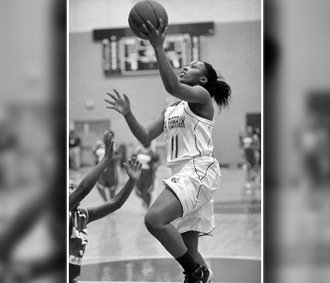 Betting on WNBA
The Women National Basketball Association (WNBA) is a professional league for basketball in the United States. The league was officially approved by National Basketball Association (NBA) board of governors on 24th April 1996. The Women National Basketball Association continued to grow despite stiff competition from other basketball leagues in the country such as American Basketball League.
The Women's National Basketball Association (WNBA) started with eight teams: Houston Comets, Charlotte Sting, New York Liberty , and Cleveland Rockers in the Eastern Conference; and Utah Starzz, Los Angeles Sparks, Sacramento Monarchs, and Phoenix Mercury in the Western Conference.
The league's first season kicked off on 21st June 1997. The first game was New York Liberty playing against Los Angeles Sparks in Los Angeles. This game was televised in the united States on NBC television network. This was made possible because the Women National Basketball Association (WNBA) made official television deals with Walt Disney Company, NBC, and Hearst Corporation joint venture broadcasting channels- Lifetime Television Network and ESPN.
Expansion of the league
In the period 1999 - 2000, WNBA developed an aggressive marketing plan dubbed 'We Got Next' to promote the league in the country. The marketing campaign involved basketball star players in the league and occurred before WNBA regular season started. 'We Got Next' campaign was replaced by 'We Got Game' campaign.
The league continued to expand through new teams joining the league. In 1998 and 1999, a total of four teams joined the league like Detroit and Washington, Orlando and Minnesota. This increased the total number of teams in the league to 12.
In 1999, the league made history in women's professional sports by signing the first ever collective bargaining agreement with players. In the same year, the league received many quality players from the American Basketball League, which exited the sports in the country. This boosted the quality of the WNBA league and enhanced its competitiveness in the country.
Ownership and contraction
The National Basketball Association (NBA) owned the league and the teams from its inception until the end of 2002. NBA sold WNBA teams to either a third party or NBA counterpart at the end of 2002 because of the dot.com bubble. Dot.com bubble is a period between 1995 and 2001, which is marked with failure of many internet companies in the developed countries.
Selling of WNBA teams affected the league because many teams left, for example, Utah moved to San Antonio, and Orlando moved to Connecticut. This also led to some teams exiting the league because of lack of sponsorship such as Miami Sol and Portland Fire.
WNBA Presidents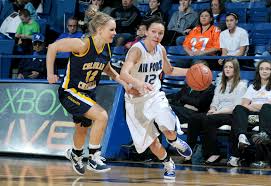 High Heels Poker Tour is a huge fan of the The Women National Basketball Association, which has been managed by four female presidents since the inception of the league in 1997. They include:
Val Ackerman :1995-2005
Donna Orender : 2005- 2010
Laurel J. Richie : 2011-2015
Lisa Borders : 2016 to present
WNBA league Season format
Regular season
All teams hold training camps in May. These camps allow the coaching staff to properly prepare players and select a 12 woman list to start the regular season. After training camps, teams participate in a series of pre-season friendly matches.
The WNBA regular season starts in May. Each team plays 34 games; 17 at home and 17 away. Each WNBA team plays one in-conference team four times and the remaining in-conference team three times (12 games). Each WNBA team also plays six teams from out-conference, three times, which is a total of 18 games.
WNBA All-Star Game
WNBA league held its first ever all-star game in 1999. The game involved selecting the best players from Eastern conference to form one team and Western conference to make another team and played against each other. The West dominated All-star game until 2006 where the East won it.
In July of every year, the WNBA regular season pauses to commemorate the annual WNBA All-Star Game. The event is held in a selected WNBA city annually and the game is played on the chosen WNBA team's home court.
All-Star Game also provides fans with a rare opportunity to decide, which player can start these games. Fans can decide by voting the player they would like to see participate in the game.
All-Star Games are affected during summer Olympic Games. During summer Olympics in 2008, 2012 and 2016, there was no WNBA All-Star Games. In addition the regular season also takes a break of one month to allow players to practice and play for their respective national teams.
Trading deadline
Trading deadline comes shortly after all-star game break. Before trading deadline, teams are allowed to release and sign players of their choice, but after this deadline, teams are prohibited from exchanging players.
WNBA Playoffs
This is an elimination tournament, which involves eight teams of Women National Basketball Association. The ultimate goal is to select the best two teams to play WNBA's final.
Teams
WNBA league started with 8 teams in 1997. The league went through series of expansion, relocation and contractions in that period and currently there are 12 teams. These 12 teams consist six teams each from Eastern and Western Conference league.
Teams in the Eastern Conference league are Chicago Sky, Indiana Fever, Atlanta Dream, Connecticut Sun, Washington Mystics and New York Liberty. Western Conference league has teams which include San Antonio Star, Dallas Wings, Minnesota Lynx, Los Angeles Sparks, Seattle Storm, and Phoenix Mercury.
The only franchises that have existed since 1997 are Phoenix Mercury, Los Angeles Sparks, New York Liberty, and San Antonio Stars, which was formerly called Utah Starzz.
League championship
The Houston Comets has won four league championship titles more than any other team despite its folding in 2008. Other teams that have the championship include Detroit Shock (now the Dallas Wings), Minnesota Lynx, Los Angeles Sparks, and Phoenix Mercury. Each of these teams has won 3 titles.
Media coverage
WNBA games are presently televised in the entire United States by sports broadcasting channels such as NBA TV, ABC, and ESPN2. As a basketball fan, this provides an opportunity to watch and follow your best WNBA teams.
Sponsorship
Since 2016, Verizon is the official sponsor of WNBA league.
Awards
WNBA rewards the performance of its individual players and coaches in order to motivate them. Awards are given after voting immediately the first season of the league ends. Voting is done by fans online. These awards include:
The Sixth Woman of the Year Award, which is given to the best player coming off the bench.
The Rookie of the Year Award, which is given to the most outstanding first season player.
The Defensive Player of the Year Award is awarded to the league's best defender.
The Most Improved Player Award is given to the player that has shown much improvement from the previous season.
The Coach of the Year Award is awarded to the coach who makes a great positive difference in the team.
The Most Valuable Player is awarded to the most valuable player of a team in that season.
How to bet on WNBA?
Gambling and sport betting has risen rapidly globally and people are earning income by placing bets on different sports. There are many betting sites for women's sports and companies today where one can bet and win cash on several sports, including the WNBA, NWHL (National Women's Hockey League, not the Women's National Hockey League) and more. Women National Basketball Association league provides an opportunity for fans and other people interested in making money through betting.
You can bet on WNBA regular league season, which starts in June to September, WNBA All-star games, which is an annual event and several awards, which begin in September such as most valuable player award (MVP).
There are several websites that offer you a platform to place a bet and win cash. However, some websites are dubious and can steal your money. That is why you must be careful in placing a bet on any betting website. First, determine if the firm is licensed and certified.