List of Known and Remarkable Women Players in Poker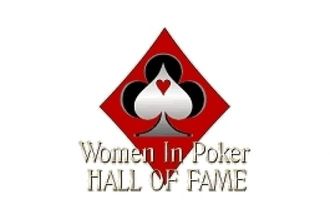 No one can deny that online poker has truly influenced a lot of players all over the world. Different gamers of varying ages and sex groups are striving their best to be the greatest poker player in the entire industry. Aside from the dominance of male players, there is also women's poker and some players who made their own impact in the poker realm. These include notable names like Kathy Liebert, Annette Obrestad, Jennifer Harman, Annie Duke, and Navassa Rousso.
Some of these famous female poker players - even non-players - have also earned their spot in the prestigious Women in Poker Hall of Fame. Thus, WIPHOF has recently announced its top candidates from over 50 submissions of the best female poker players today for its class of 2018. They were selected based on their achievements and contributions in the industry of poker. These include some of their outstanding performances in some of the biggest poker events and tournaments, as well as their involvement in the development of poker over the years.
Mandy Glogow
Mandy Glogow is regarded for her unprecedented passion towards the game as she joined the World Poker Tour production team in 2005 which aired this prestigious poker tournament to their television viewers. She focused on producing shows which highlighted different life stories of known poker players, as well as different strategies to get hook with the game. Glogow has worked her way up becoming the Supervising Producer of the WPT television show which is now catering to over 140 million TV viewers.
Angelica Hael
Another prominent personality in the WPT franchise is Angelica Hael. She started her involvement in the gaming industry with Crown Casino in Australia. She was part of the team managing the Aussie Millions tournament hosted by the said establishment. Since then, Hael has overseen over 30 poker events and tournaments worldwide. She also established her own consulting firm which has helped various tournaments like the Asian Poker Tour gain more participants.
Hael is now managing the Global Tour Management - WPT's consulting company - which has helped WPT gain its international limelight in Asia, South America, and Africa.
Hermance Blum
She started her professional poker career as PokerStars' PR and Marketing person in 2008 before she got promoted as their Country Manager in France. Hermance Blum also earned a spot with PartyGaming in 2010 where her team launched the French platform of their gaming company.
Blum then got a marketing role with World Poker Tour in 2011. She got promoted within the company and is now serving as their General Manager in their European branch. She acted as WPT Europe's person-in-charge for their financial P&L and Operations who oversees partnerships with the company's sponsors and partner casinos.
Haley Hintze
Another prominent non-poker player who'll be soon included in the hall of fame is Haley Hintze. Hintze is a renowned writer and editor in various poker-centric publications for almost 20 years. She has written and published informative articles about this popular table game. Hintze's articles became very influential especially its investigative report involving two of the greatest cheating scandals in the now infamous Black Friday poker.
Kara Scott
Kara Scott has been a popular poker personality since 2005. She has become a commentator, broadcaster, ambassador, and TV personality throughout her career. She has appeared in several broadcasts of the World Series of Poker, as well as hosted the American and European Poker Awards.
Scott is also a popular poker player where she has participated in some of the most prominent poker events like High Stakes Poker, European Poker Tour, World Poker Tour, and World Series of Poker Europe. She has now earned $660,000 of total winning over her years as a professional poker player.
Maria Ho
Aside from being one of the best female poker players, Ho is also an established TV personality in the industry. She was the first female host ever hired in a poker television network wherein she served as a strategic poker commentator during their broadcasts. She also appeared on ESPN's 2017 broadcast of the World Series of Poker main event. Ho is currently the co-host of World Poker Tour's King of Club being aired on Fox Sports Net.
During her gaming career, she ranked 10th in the list of all-time highest earning female poker players where she has recorded more than $2.7 million of poker winnings.
Lupe Sotto
Lupe Sotto started Victory Poker Players group which was a prominent online poker community in 1999. She also launched the very first online forum for female poker players in 2002 called the Poker Chix, as well as the Ladies International Poker Series (LIPS) tournaments in 2004. Sotto is also the pioneer behind the Women in Poker Hall of Fame which started recognizing exemplary performances of some of the greatest poker player in the industry in 2008.
Aside from these accomplishments for best women poker gamers, she also launched the Senior Poker Tour which caters senior players in the industry.
Other notable poker personalities to be inducted in this year's WiPHoF are Terry King, Shirley Rosario, Jennifer Tilly, and Karina Jett.