Different Female Online Poker Tournaments Today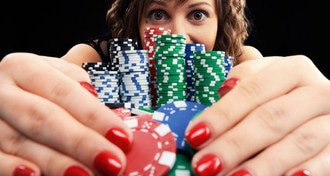 At High Heels Poker Tour, poker has become one of the most popular card games today. Numerous events banning this game are now being hosted anywhere in the world. Thus, extending its reach to all types of gamers from different age groups and social statuses.
On the other hand, the impression of poker games being dominated by mostly male players still exists today. Some of the huge poker tournaments in the industry are still male-dominated and don't have specific regulations for its female gamers. Moreover, there are events which wholly caters to male poker players only.
Nevertheless, the female gaming community continues to make its own impression in the world of poker. The growing number of female poker players - from beginners to respectable ones - is just a statement that poker is really a game for everyone. If you are in the beginner's section, it is wise to develop some necessary skills and learn the basic rules. Before you get into some of the tournaments mentioned bellow, it is a great chance to practice few free hands by taking advantage of the best casino bonus features. In that way, not only will you get familiarized with the game, but you will also explore the game structure of random tournaments. Here are some big poker tournaments which are now providing equal opportunities for female gamers in the industry.
Ladies International Poker Series (LIPS)
This is considered one of the biggest gaming organizations today which support some of the aspiring female players make their own names in the poker world. The Ladies International Poker Series (LIPS) hosts ladies only poker events in some regions across the United States. These include LIPS tournaments in Nevada and Florida which also reward huge payout values and jackpots for their top female players. It also managed some events during Battle of the Sexes Champions which produced some of the best female poker players in the industry nowadays.
World Series of Poker Women Event
The first major women-only poker event ever hosted in the industry was a seven-card stud tournament during the 1977 World Series of Poker where the top women poker players compete against each other. Women players back then can win as much as $100 buy-in amount if they emerge victorious in this exclusive WSOP event. Since then, it has attracted more female players to participate in this preliminary game of the largest poker tournament in history.
WSOP seven-card stud tournaments today are now offering a $1,000 pot value for its players. It has also evolved into a mixed seven-card stud event, as well as a limit hold'em game, for its growing female poker players.
World Poker Tour Ladies Night
Another prominent poker tournament in the industry which hosts female only poker games is the World Poker Tour. They host their own invitational Ladies Night which features six of the most talented female poker players which compete in this winner-take-all affair. WPT Ladies Night offers huge amounts of cash prizes for its participants.
The first woman player winner of this exclusive WPT tournament is Clonie Gowen who took home the pot at stake and raised the interest of more female gamers to participate in the said event.
PokerStars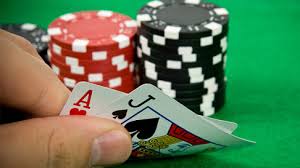 Aside from live and actual tournaments, online gaming platforms are now hosting exclusive events for its female poker gamers. Thus, PokerStars is one of the most popular online sites catering to such games. These include the Women's Sunday which happens every week and PCA Women's Live which offer huge prizes at stakes. PokerStars women events are constantly gaining prominence among online female poker players who are looking for rewarding online poker games right in the comforts of their own homes.
Female players can also consider IX Games online which hosts women exclusive poker and even bingo games to their players. There is also the GamblingGals which also features poker games for its online female gamers.
On this site, you can find every single variety of poker games and live dealer poker rooms.
Development of Ladies Only Tournaments
The continuous development of ladies' tournaments is just a proof that such games are now gaining prominence in the industry today. Some women's poker tournaments are keeping their women events for several reasons.
According to some players, exclusive female poker events are more engaging and more social compared to some of the usual live tournaments. Many poker players - even regular audience around tables - notice that female are more engaging and sociable making live poker games less serious. This somehow lessen the tense felt by every player around the table and just enjoy the game rather than competing with each other. Basically, poker was originally known as a social game before it was developed for competitive gaming.
Aside from they are more engaging, female poker players are also more pleasant than their male counterparts. Some male poker gamers exhibit negative gaming attitude - even off the table - just to taunt or bully their enemies. Others may consider it their gameplay, but for others, such unpleasant behaviour is irritating and offensive. Contrary to female gamers who take poker tournaments light and easy as if they're just playing with their close friends around the table.
Lastly, women poker events should maintain and be constantly developed for the growing number of female gamers. Tournament organizers should always put in consideration the support and chances they give to their female aspirants every time they host such events.